We will be closed from 22 December and will re-open on 02 January. For existing patients only, in an emergency, please call 01522 533363 and follow the instructions provided.
We wish you and your families a safe and very Merry Christmas and a Happy New Year!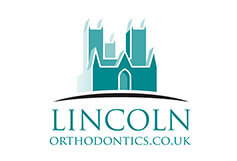 Orthodontic FAQs
Starting orthodontic treatment is a big decision - and it's a choice we want you to be confident in! To keep you informed, here are some answers to questions we are commonly asked by our patients at Lincoln Orthodontics.
Frequently asked questions.
What is orthodontics?
Do I need orthodontic treatment?
Am I too old for orthodontic treatment?
How long do you have to wear braces?
Do braces hurt?
Do I have to wear retainers?
How much does orthodontic treatment cost?
Can I have Invisalign® treatment?
Do I need a referral for orthodontic treatment?
What is Invisalign® treatment?
Are all Invisalign® treatments the same?
Is Invisalign® treatment from a dentist the same as from an orthodontist?
Still have a question?
Book a free consultation.