We will be closed from 22 December and will re-open on 02 January. For existing patients only, in an emergency, please call 01522 533363 and follow the instructions provided.
We wish you and your families a safe and very Merry Christmas and a Happy New Year!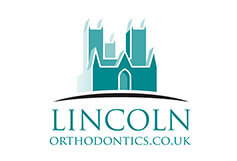 Testimonials
Learn all about the patient experience at Lincoln Orthodontics from our patients themselves. Maybe the next testimonial will be from you!
Success Stories
Hear from our patients.
I've always disliked my teeth and had wanted braces since my teenage years. And finally in my early 30's decided to take the plunge and get my braces! I can honestly say I haven't looked back, the confidence it has given me already when smiling is unbelievable. Thank you to all at Lincoln Orthodontics for your great customer service and sense of ease on every visit. You're all fantastic!

Kirsty
A totally exceptional, kind, dedicated and professional team. For over two years, from start to finish, I have experienced great service throughout the organisation. I am really chuffed with the results - your calm, reassuring way has never left me in any doubt that the end result, after all this time, would be worth the effort. Thank you so much Dr. Clare, Sarah and all your dedicated staff!

Andrew
I spent many years being ashamed of my teeth and being told there could be nothing done about them, I came to Lincoln Orthodontics and Dr Clare and his team helped me out! It's been a long journey of braces but the confidence I've gained has been incredible and the team have been wonderful and so kind. Thank you all!

Georgina
A huge thank you to all at Lincoln Orthodontics for giving me the confidence to smile again! From the Initial consultation right up to my final treatment the professionalism of all the staff has been nothing short of outstanding! Dr. Clare and his team really are masters of their craft.

James
5 star experience at Lincoln Orthodontics. Every member of the team were so supportive and helpful the whole way through my treatment. They have given me back my confidence again I cannot thank them all enough. Also receiving my new smile and beautiful flowers at the end just topped it all off.

Jodie
Book a free consultation.